William and Marianne
We are William and Marianne. Our family is so excited to grow through adoption! We have been married for 4 years and our two year old son is our world. William is a primary care doctor and Marianne is now a stay-at-home mom after teaching elementary school for ten years. Our extended family is large (we have thirteen nieces and nephews!), fun, and thrilled with our decision to adopt.
We are very active in our church and enjoy catching sporting events whenever we can. Much of our free time is spent outdoors with our two dogs. We also enjoy spending time at the park, the neighborhood pool, and our favorite place- the Houston Zoo!
Thank you for learning a little about our family. We can't wait to meet you and we pray for you during this time.Please know that your child will be unconditionally loved by our family and we truly admire the decision that you are making.
---
Cason and Jason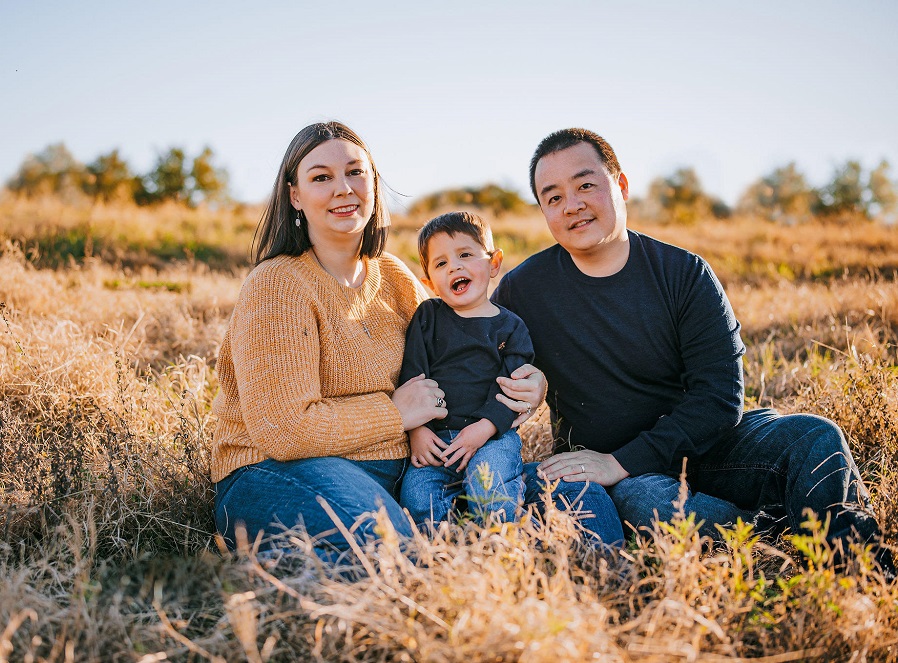 Hello! We are Cason and Jason. We met in college in 2002 and started dating in 2004. We were married in 2006 and just celebrated our 14th wedding anniversary. Our son, Gabe, is four years old and we were blessed to adopt him with the help of AIM in 2016. We are hoping to grow our family again through adoption.
Jason is a data analyst and Cason is a telecom consultant who works part time. Her part time schedule means Gabe spends more time at home and isn't in daycare full time.
Adoption was never plan B for us. We've known since before we were married that Cason would not be able to have biological children so we've always planned on adoption to grow our family.
We both have large families that we love spending time with, especially at the holidays. We are involved in our church and have a loving and supportive church family. Jason loves to cook and we host dinner parties for our friends. We enjoy spending time together as a family visiting museums, parks, or the zoo.
We look forward to meeting you. We pray for peace for you as you explore the options for your child. Our hearts and lives are open and ready to give your child unconditional love.
---
Court and Kelley
Hi, we are Court and Kelley and are excited and blessed to be expanding our family through adoption. We have been married for 13 years and have a 10-year-old son. We live inside the Houston inner loop and love having access to the zoo, museums and sporting events, especially Astros games.
Court is a remediation project manager for oil and gas company and Kelley is a pharmacist at a large hospital in the Medical Center. We love spending time together as a family whether it is camping at a state park, snorkeling in the Caribbean or hanging out at the little league fields watching our son play ball.
We thank you for learning a little about us and know that our hearts are open and ready to love.
---
Pavan and Ashlee
We're Pavan and Ashlee. We're not just spouses but best friends. We dated for 5 years and have been married for almost 10 years. Our marriage has been filled with laughter, love
and adventure. Pavan is known as the smart, jokester and Ashlee is known as the sensitive, caring one. We are the perfect balance to one another.
Pavan has a doctorate degree and works as a scientist while Ashlee works from home as a fundraiser for a nonprofit organization that helps children. We have two cats, Neema and Finlay. We have 1 niece, 2 nephews and numerous friend's kids that call us Aunt Ashlee and Uncle P Dawg (of course, Pavan has to pick a goofy name!)
We live in a 5 bedroom, 4.5 bath home on a quiet street in a family friendly neighborhood. We are walking distance from the community pool and elementary school. And there are lots of young kids always running and playing in our cul-de-sac.
In our free time, we love to watch movies, visit museums, try new restaurants, travel, and surround ourselves with friends and family. We can't wait to have a child to enjoy all of these life adventures with.
Every night, we pray for the health and well being of the mother of our future child. We hope that God helps you find peace and comfort in your decision to place your child up for adoption.
---
Karen and Brandon
We have been married for 10 years and have two boys. We talked about adoption before we got married and know that God has called us to this journey. We can not wait to meet the child He has chosen for us.
We enjoy sports, playing board games, Disney, Legos, riding bikes and dressing up as a family for Halloween. All four of us are excited to love and welcome another baby into our family.
---
Chris and Kathryn
Hi!  We are Chris and Kathryn, and we are really excited about the opportunity to add to our family through adoption.  We have been married for 13 years and have been living in the Houston area for 12 years. Our son Drew is 4 years old.
Chris is an engineer for a major oil and gas company, and Kathryn is an accountant but now a stay-at-home mom.  Drew is a soccer player, a Star Wars fanatic, a self-proclaimed future bull rider, and, most of all, wants nothing more than to be a big brother.  We love being active as a family. You can typically find us at a park, at an Astros game, checking out the zoo, or even just hanging out in our front yard with friends and neighbors.  We also love family vacations to the beach, mountains, Disney World or anything in between.
We are ready and waiting to open our arms to a baby through the blessing of adoption.  We admire your courage as you make difficult decisions throughout this process. Our hope for you is that you continue to be led toward the decision that is best for you.  Thank you for taking the time to consider us as a part of your journey.
---
Eric and Rubi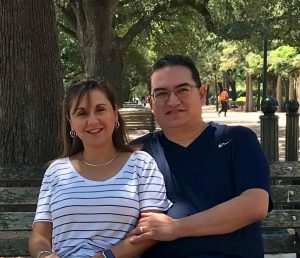 We are Eric and Rubi Salinas. Our story began when we met on a blind date in 2003. We will be celebrating our 14th wedding anniversary in June. Eric is an accountant and Rubi is an educational diagnostician. We are best friends and can tell each other anything as well as depend on one another for love and support through the good times as well as the difficult ones. We have a home full of love and it would be such a blessing for us to share it with the child the Lord has planned for us through adoption. We are praying for the mother of this child that the Lord guides her and gives her the peace and strength she needs to make the decision that is best for her and her child.
We have been wanting children since early in our marriage. We could not have children of our own because of infertility issues. We have been praying for several years for guidance on which path to take. The Lord has put it in our heart, leading us and opening the door to adopt in order to expand our family. The child will grow up in a stable home full of love, support and much laughter. But I think, most importantly, our little one will be raised in a home that loves the Lord. We are both very involved in Church where we serve in the Awana children's ministry.
We are blessed to have a large close-knit family. We were both brought up in the same hometown and have similar upbringings. We came from loving and nurturing homes where we were encouraged to love and support each other and to not take ourselves so seriously.
We look forward to making memories with our own child taking them on vacations and camping trips to state parks or to the island in their grandparent's RV. Traveling to Cowboys, Texans and Astro games with their 7 cousins, grandmother and aunts and uncles. We look forward to teaching them scripture and taking them to piano lessons, their sport activities or any other interests they may have a passion for. Mostly, we look forwardto just being at home with our child watching movies, reading books, listening to music, playing in the back yard and seeing them play with their dog Dallas and 2 cats Roger and Sasha.
I know we don't know you yet but I can say that you will forever have a special place in our heart and lives. We look forward to meeting you and just want you to know that we will always let our child know how loved and special they are to you.
Sincerely, Eric & Rubi
---
Jake and Katie
We are Jake & Katie. We met in the Fall of 2014 and were married in December 2015. We love to travel, but also enjoy a lazy day at home.
We live in a rural area and have 2 ½ acres that we built our home on. We have 2 beautiful Golden Retrievers, a full-sized horse and mini ponies, mini donkeys, and a goat named Nolan. Jake enjoys building things out of wood, playing guitar and singing, as well as planning adventures. Katie is a nurturer and hard worker. She enjoys spending time with our animals and crafting.
Jake is a high school history teacher and a part time assistant youth pastor at a church where he leads the youth in worship music each week. Jake is one of 7 siblings, 3 are biological and 4 are adopted. His youngest siblings (ages 8, 11, and 14) are adopted from different parts of China. He grew up on a large ranch in Central Texas where he learned to love hunting, fishing, and other things a country life offers.
Katie is a commercial real estate appraiser and gets to travel all over Southeast Texas to value various properties. She grew up with a passion for people and animals and was a high school agricultural science teacher for 4 years before changing careers in an effort to have more time to grow a family. Katie has a very close relationship with her siblings, an older brother and a younger brother. Her younger brother passed away from an unknown heart condition when he was 18. His passing has been the driving force behind her family's mission to provide heart screenings to all Texas high school student athletes. Katie volunteers with the foundation in her brother's honor and has worked youth heart screenings all over the state.
Our free time is spent planning our next adventures, lazy nights watching Netflix, and playing with our animals. We look forward to a sweet baby to share our lives with and raise in our incredible community. Our hope is for you to know that your child will be loved and given a life of opportunities to flourish.
---
Robert and Amye
Hello, we are Robert and Amye. Our journey together began in 2011 when we began dating and very soon we realized we wanted to spend our life together, marrying in 2013. We knew from the very beginning that we wanted to grow our family, and we soon learned that God wanted us to become parents through adoption. We had the privilege of adopting a beautiful baby boy in 2016, and he has brought more joy and love to our family that we ever could have imagined. We are looking forward to our family growing once again through adoption.
Our family enjoys spending time together, and some of our favorites are family craft nights, Astros games, trips to the Zoo, and yearly family vacations. We are so lucky to live close to both sets of our parents, and they enjoy spending time with us and are so excited about our family soon expanding.
Though we haven't met you yet, we are already praying for you. We pray that God brings you peace as you make this difficult decision. Thank you for taking the time to get to know us a bit. Please know that your child will be loved immensely by our family, and they will always know how special they are to you.
---
Matthew and Lauren
Hi, we are Matthew and Lauren and are excited to be expanding our family through adoption.
We have been happily married for 5 years. We lost our first child by Lauren's water breaking early and our second thru a miscarriage after doing IVF. After many struggles with our infertility journey, we know Adoption is our path and we couldn't be more excited.
Matt is an attorney and Lauren is a real estate broker. We both have big families that are full of love, support and are so much fun! Matt and I love spending time outside, playing with our pups, sports, traveling and spending time with our families whether it is our annual beach trips, going to the family ranch, or just spending time with each other and our 9 nieces and nephews.
We thank you for learning a little about us and know that our hearts are open and ready to love. We will pray for you now and always and you will always have a special place in our hearts!
---
Couples who have been placed!
Michael and Lauren
Pavan and Ashlee
Jeremy and Amanda
Austin and Jen
Amy and Aaron
Aaron and Laura Beth
Karen and Brandon
Emily and Curt
Javier and Cheryl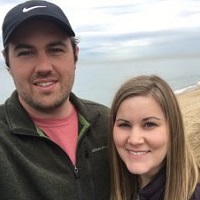 Adam and Jenna

Lauren and Adam
Trey and Tiffany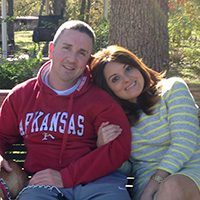 Jason and Lori

Cathy and Wade

Chris and Kathryn